52 Proven Stress Reducers – American Lung Association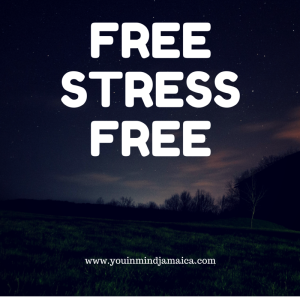 The American Lung Association has created a truly EXCELLENT resource, and I must must must share it with you!!! It is a handout entitled 52 Proven Stress Reducers. The first 10 tips are listed below and the link to download the complete handout follows. As your Coach, I do hope you will take-note-and-take-action, today. I know I will. I have a couple favourites in this list that will guide my own life and ongoing personal growth. I share the main ones with you.
17. Say "No" to extra projects, invitations, and social activities you don't have time or energy for. It takes practice, self-respect, and a belief that everyone, every day, needs quiet time to relax and to be alone.

19. Turn "needs" into preferences. Our basic physical needs are food, water, and keeping warm. Everything else is a preference. Don't get attached to preferences.

42. Stop negative self-talk: "I'm too old." Make it positive: "I've learned from life."

51. Forgive people and events. Accept that we live in an imperfect world.
The Stress Reducer List
1.Get up 15 minutes earlier in the morning. Extra time helps make mishaps less stressful.
2. Prepare for the morning the evening before. Set the breakfast table. Make lunches. Put out the clothes you plan to wear.
3. Don't rely on your memory. Write down appointment times, such as when to pick up the laundry, when library books are due. ("The palest ink is better than the most retentive memory."—Chinese Proverb)
4. Do nothing you have to lie about later.
5. Make copies of all keys. Bury a house key in a secret spot in the garden. Carry a duplicate car key in your wallet, apart from your key ring.
6. Practice preventive maintenance. Your car, appliances, home, and relationships will be less likely to break down "at the worst possible moment."
7. Be prepared to wait. A paperback book or MP3 player can make waiting in a post office line almost pleasant.
8. Procrastination is stressful. Whatever you want to do tomorrow, do today; whatever you want to do today, do it now.
9. Plan ahead. Don't let the gas tank get below one-quarter full. Keep emergency supplies of home staples. Don't wait until you're down to your last bus token or postage stamp to buy more.
10. Don't put up with something that doesn't work right. If your alarm clock, wallet, shoe laces, windshield wipers— whatever—are a constant aggravation, get them fixed or buy new ones.
I would love to hear which tips are your favourites. So download the handout and read through the whole list and share your favourites with me by posting them
via email: cheryll@youinmindjamaica.com 
via my Facebook fan page:  https://www.facebook.com/youinmindjamaica
via twitter using hashtag #stressreducer –  https://twitter.com/youinmindJA
CLICK TO DOWNLOAD 52 Proven Stress Reducers – American Lung Assn
---
CONTACT COACH CHERYLL
Coach Cheryll Messam, CPC, ELI-MP, is a Certified Professional Life & Corporate Coach,  Energy Leadership Master Practitioner, and owner of YOU in Mind Jamaica, a personal and professional development company. Coach Cheryll helps local and international clients overcome their workplace, career management, job search, productivity, self-confidence and goal setting challenges.
Cheryll Messam, CPC, ELI-MP
Certified Professional Life & Corporate Coach
Energy Leadership Master Practitioner
You in Mind Jamaica – Your Ally for Excellence in Life & Work
Local clients: 876-357-6397 (Jamaica)
International clients: 954-762-7942 / Skype: cmessam2
Email: cheryll@youinmindjamaica.com (* Remember to include your  name and telephone number in your message)

*Office Hours: Coaching sessions & Consultations are done by phone or internet telephony e.g. Skype. Best time to call during weekdays is evenings 5 pm  – 10 pm EST, and on Saturdays 10 am – 5 pm.
PLEASE JOIN US