About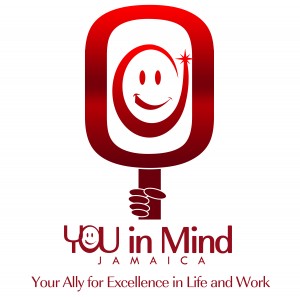 You in Mind Jamaica (YMJA) is a personal and professional development company, owned and managed by Cheryll Messam, a Certified Professional Coach in the Life Coaching industry. The company was founded in Kingston, Jamaica in 2009 and serves local as well as international clients.  At You in Mind Jamaica we support your ongoing growth and development in the context of your personal and professional life. We achieve this through the provision of products, services, information and experiences which are  relevant, motivational, inspirational, and educational. We work with you to create a powerful, energetic and effective alliance which results in your attaining excellence in your personal life and career. You in Mind Jamaica is your ally in creating the whole, satisfying life you desire.
We offer the following services to individual and corporate clients:
Individual Coaching
Group Coaching
Consultations
Assessments
Resume Writing
LinkedIn Profile Writing
Workshops
Webinars
Keynote addresses
Informational products
Inspirational products
Learn more about Cheryll

OUR SERVICES
Click Here for International Clients
CONTACT US: To Learn More about Coaching  and Schedule a Coaching Session by Phone
Our Coaching Sessions for personal clients (not companies) – Done by phone or internet telephony e.g. skype and we serve local and international clients.
Our Coaching Appointments – Weekday evenings after working hours & Saturdays during the day.
Contact Cheryll Messam, CPC

Certified Professional Coach
Email: cheryll@youinmindjamaica.com
International Clients: 954-762-7942;
Skype: cmessam2
Local Clients in Jamaica : 876-357-6397
Connect With Us on Social Media
Facebook:  https://www.facebook.com/youinmindjamaica
Twitter: https://twitter.com/youinmindJA
Youtube: http://www.youtube.com/user/youinmindjamaica
Linked in: http://www.linkedin.com/in/cheryllmessam