How To Lose Another Year of Your Life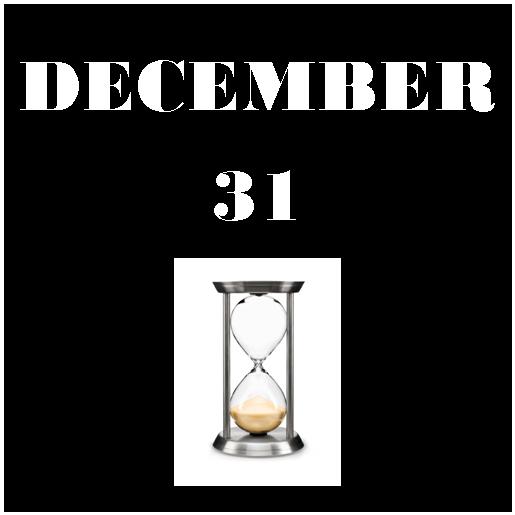 So Are You Ready to Lose Another Year of Your Life?  Here are some of the best strategies to ensure that happens.
Don't Value Your Own Time And Insist That Others Do The Same. When we know the value of our time especially the monetary value of our time, [ (Salary/2000 hrs, i.e. avg number of hrs worked annually) = Your Hourly Salary Rate; Hourly Rate/60 = Your Per Minute Salary Rate] we know how much each activity costs us…literally. If we wish to make progress in the significant areas of our lives (e.g. Personal Development, Financial, Health, Family, Love Relationships, Spiritual, Leisure, Career), we need to become disciplined  in consciously linking our activities to our goals in those significant areas. Knowing the value of our time empowers us to ask "What return will I get for spending my time on XYZ?" For example, if your time is valued at US$10 per minute and you find yourself with 30 mins of discretionary time = US $300 value, what would give you a better return on that US $300 you are about to spend…30 mins browsing Facebook or 30 mins reading on a topic that will enhance your professional skills?
Don't Commit to Self-Care. Health of mind, body, and spirit is the foundation on which all our hopes, plans, actions, expectations depend. Life is filled with opportunities that provide joy and sorrow, progress and set backs. Increasingly, we will  NOT be able to  savor joyful moments from our achievements, or experience redemption from setbacks if our health is steadily undermined by our daily choices.
Don't Deal With Your Negative Emotions. Negative emotions such as fear, doubt, anger, anxiety, and un-forgiveness contribute to ill-health and lack of peace of mind. Negative emotions also reduce our store of physical energy to tackle the daily tasks that are our responsibility. At the end of a day, yes, you may have accomplished all your tasks, but what did it cost you to execute those tasks? Compared to someone who has learnt how to master their emotions, that person would have moved through the day with relative ease, tackling the same tasks, while you would have moved through the day with the equivalent of a Mack Truck on your back.
Don't Deal With Your Ignorance. Ignorance of critical skills, knowledge and attitudes is one of the main contributors to the lack-of-self-confidence plague. Confidence is built on experience and success vs potential or intention. When we lack confidence we don't take the risks that are necessary to make significant progress personally, professionally and in business.
Don't Cultivate Healthy Boundaries With Self and Others. In every relationship whether personal, familial, professional, and even with self, boundaries provide us with clarity on what we are responsible for, as well as clarity on the responsibilities of the other parties with whom we relate. When our boundaries are unclear or unenforced, then exploitation, and over-investing of our time, attention, emotions and finances in our various relationships is a given. Knowing our boundaries helps us to clearly identify violations, manage expectations and take corrective action to live a life of balance, self-respect and respect for others.
Don't Ask Or Pay For Help. Successful people value their time and know their limitations, and know that if they don't manage their limitations, said limitations will morph into a time-and-energy-hog.  Therefore, successful people easily ask for help or pay for the expertise of others who know more or can do a necessary activity better than they can. This willingness to access help and expertise, enables us to receive support which reduces the time it would take for us learn or do something on our own and expedites the results we want for our lives.
Don't Figure Out What You Want and By When? A goal defines what you want to accomplish in any area of your life (e.g. Personal Development, Financial, Health, Family, Love Relationships, Spiritual, Leisure, Career). Without goals we have no purpose.  A goal without a timeline which forms the basis of monitoring or assessing the process of goal achievement…is merely a wish.
Do Keep Offering An Iron-Clad Alibi. "There are many who find a good alibi far more attractive than an achievement; for an achievement does not settle anything permanently." – Eric Hoffer.

Was this helpful? Leave a comment on our post to let us know.
________________________________________________________________________________
Certified Professional Life & Corporate Coach
Energy Leadership Master Practitioner
Email: cheryll@youinmindjamaica.com
International: 954-762-7942
Local: 876-357-6397