What Do I Need In a Job? – Coach Cheryll Messam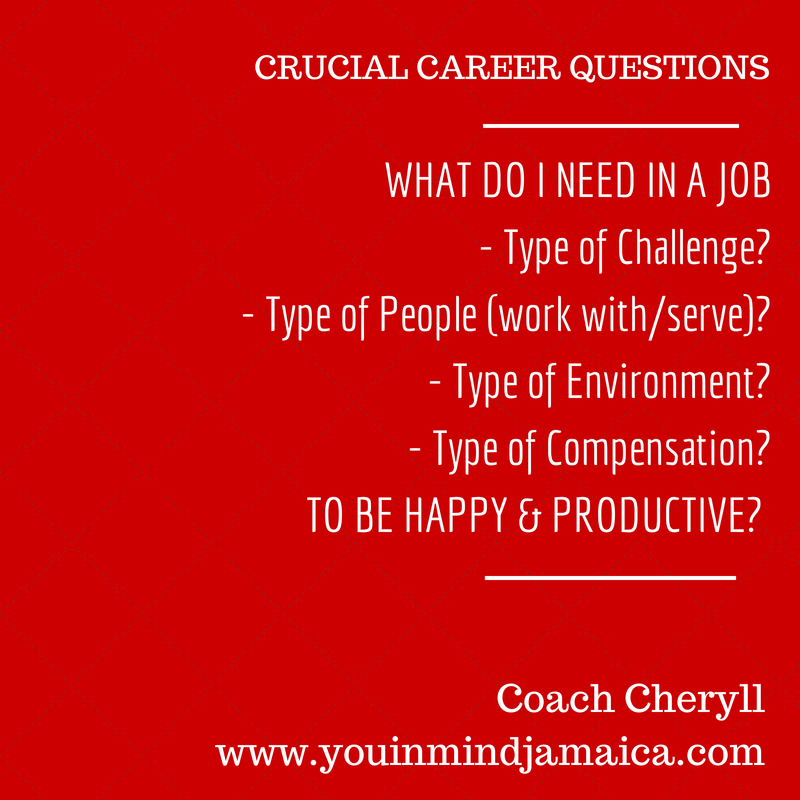 Whether you are searching for a job for the very first time or thinking about how your career is going, requires careful thought. Above I have shared a brief outline to help you think through what is important to you in selecting your next job opportunity. I encourage you to take the time to carefully brainstorm the answers to each of those elements which comprise the experience of work. You may be surprised at what you find. Hopefully you will learn something important about yourself. Use the information you generate from your brainstorm exercise to find at least 3 job options that have the elements that you have decided on. This will take you closer to finding the right job for you.
If you need help in your job search and career management, please contact me to set up a coaching appointment. Don't leave before you collect my gift to you below.
CLICK ON PICTURE TO DOWNLOAD YOUR FREE COPY OF MY e-BOOK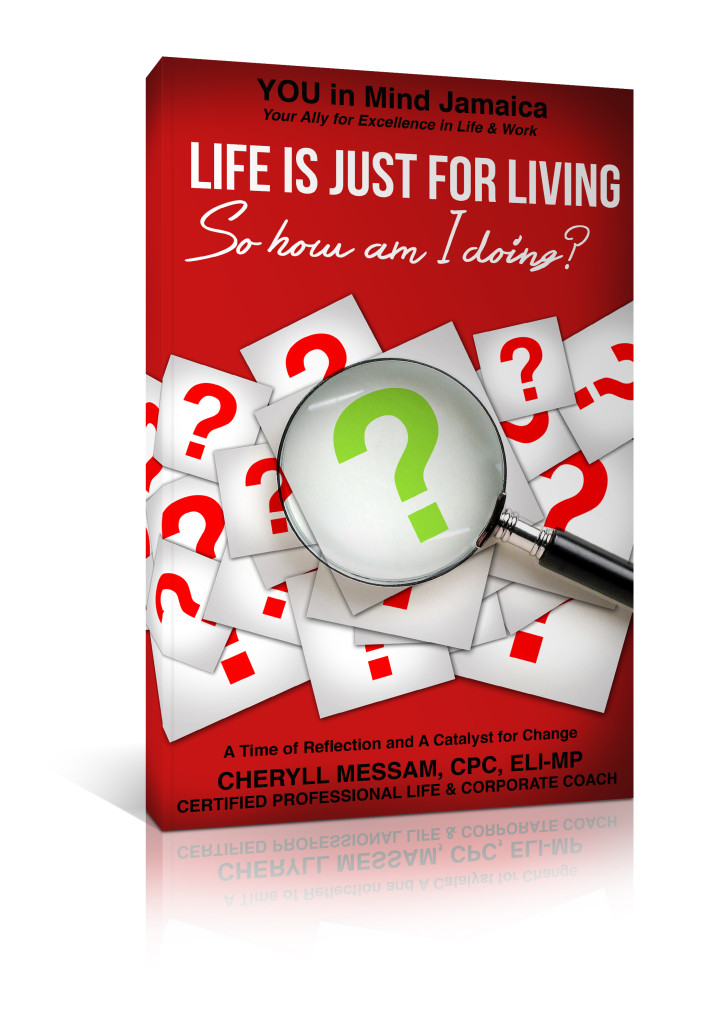 – Coach Cheryll
Cheryll Messam Certified Professional Life & Corporate Coach cheryll@youinmindjamaica.com International Clients: 954-762-7942 Local Clients: 876-357-6397