Cheryll Messam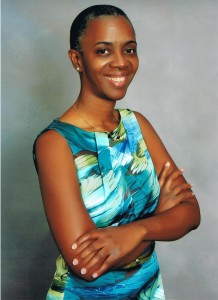 Cheryll Messam, is a Personal and Profesional Development Consultant, Life Coach, Career Coach, Corporate Coach, Professional Resume Writer and LinkedIn Profile Writer. Cheryll has a strong commitment to serving and supporting you becoming that person you most admire i.e. confident, accomplished, joyful, accepting of others, self-accepting, and deeply satisfied with your life, your relationships and your career. Her care and understanding of people and their personal and professional challenges was primarily developed in her over 25 years of professional experience in people oriented work environments, across a variety of industries in Jamaica and the United States of America.
Cheryll's professional experiences include: Customer Service in the Banking & Financial Sector; Research in Sociology/Anthropology; Youth & Training Policy Development in the Public Sector; and Continuing Education, Online & Distance Learning, Institutional Relations and Alumni Relations in the Higher Education Sector. Her ability to understand, provide insight and support to persons who wish to achieve meaningful goals and experience positive change in significant areas of their lives, was further developed by her academic achievements.
Cheryll has professional certification in Life Coaching, as well as certification in administering the Energy Leadership Index Assessment from the Institute of Professional Excellence in Coaching (iPEC). iPEC is a leading coaching training institution in the USA, and is accredited by the International Coaching Federation (ICF). In addition, Cheryll has a Master's degree in Human Resource Development with a concentration in Adult Education from Florida International University (FIU); a Bachelor's degree in Psychology (FIU); credits at the Master's level in Advanced Counseling (FIU); a Certificate in Training & Development (FIU) and a Certificate in Crisis Counseling from the Switchboard of Miami. Cheryll is a member of the International Coaching Federation (ICF) and the Human Resource Management Association of Jamaica (HRMAJ).
Cheryll is typically described by her clients and colleagues as bringing to her relationships with them:
Compassion
Confidentiality
Encouragement
Relevant information
Intuitive listening
Challenging questions
Wisdom
Trust
Patience
Genuine interest
Professionalism
Fun
Cheryll is also the creator and producer of the life-enhancing inspirational and informational product MANNA Jamaican audio bible portion (digital download). MANNA is a narration of 240+ bible verses, segmented to provide encouragement, motivation and inspiration on the significant life themes of relationships, health, finances and work. The scripture narration is supported by soothing Jamaican reggae music, also making it an enjoyable and ideal tool for relaxation, meditation and stress relief.
Cheryll is single with no children and her other passions and interests include Christianity, Personal blogging on random topics, Youth Development, Entrepreneurship, Swimming, Scuba-diving, Reading, Listening to music, Dancing-Dancing-Dancing, Drama, Relaxing with Family and Friends, being absolutely silly, and provoking laughter as well as energetic conversations.
Cheryll's Mission & Self-Talk
"I want to be real, righteous and relevant!" 

Real – Be myself and be authentic in all interactions.  Righteous – Live right with God and mankind.  Relevant – Respond to my fellowman based on his or her need.
Cheryll's Desire for Her Clients and All People
"The world is full of naysayers, all of them eager to shout you down at the slightest indication you might transcend mediocrity, but the greatest sin you can commit is to yourself become one of them. Our job isn't to join that group, but to silence it, to accomplish things so great and unimaginable that its members are too awed to speak."  [Jon Morrow, Associate Editor of Copyblogger]
OUR SERVICES
Click Here for International Clients
Learn more about Cheryll

Jamaica Observer Newspaper
http://www.jamaicaobserver.com/magazines/allwoman/Cheryll-Messam–Taking-you-where-you-want-to-go_10688393
---
CONTACT US: To Learn More about Coaching  and Schedule a Coaching Session by Phone
Our Coaching Sessions for personal clients (not companies) – Done by phone or internet telephony e.g. skype and we serve local and international clients.
Our Coaching Appointments – Weekday evenings after working hours & Saturdays during the day.
Contact Cheryll Messam, CPC

Certified Professional Coach
Email: cheryll@youinmindjamaica.com
International Clients: 954-762-7942;
Skype: cmessam2
Local Clients in Jamaica : 876-357-6397
Connect With Us on Social Media
Facebook:  https://www.facebook.com/youinmindjamaica
Twitter: https://twitter.com/youinmindJA
Youtube: http://www.youtube.com/user/youinmindjamaica
Linked in: http://www.linkedin.com/in/cheryllmessam