Who Values Your Time the Most?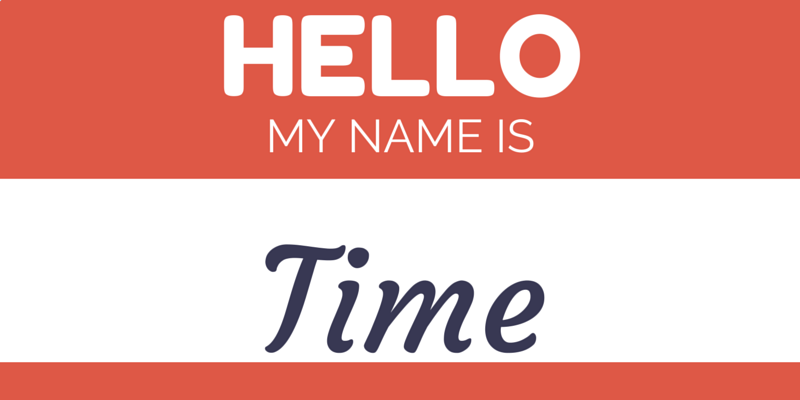 Truth be told, as I review the patterns in my life from childhood to present, left on my own without PURPOSE or ACCOUNTABILITY, alas I am a time waster. Sorry to say, but it is true. Somehow among the good habits and values that were instilled in me by my parents, and other caregivers at school and in my community, valuing time just never stuck in my consciousness. Happily I see the error of my ways, and do a much better job now of being intentional about reigning myself in, and ensuring that I use more and more of my time in ways that add value to my life, and show respect for other people's time. However, I don't do it without  structure and support. Below I share some principles with you, which have helped me increase my sensitivity towards valuing my time.
One way to improve how well you value time is to think of the phrase "Time is Money!" and make it personal. You do this by calculating the monetary value of your time. Many of us indulge in 'quick activities' with a 10 minutes here and a 15 minutes there, which not only wastes times but adds up to hours. Then we wonder "How come….?" or we have to do a mad rush to catch up, and in so doing rob ourselves of a more peaceful and calm and efficient existence.
Do you want to know the monetary value of that 15 minutes that you can't account for, or you just spent chatting  or online or in bed, while you left greater priorities untouched?

Example:
If your annual salary is US$40,000.00
2000 hours =  Average number of hours worked per year
Hourly rate – 40,000.00/2000 = US $20 per hour
Minutely rate – $20/60 = US 0.33 cents approx
15 minutes surfing the internet is  worth 15 x 0.33 = US$4.95
Once you know the monetary value of your time, then you can honestly ask yourself "Is this worth my time?" Alternatively, you can review your day and ask "Did I invest my time or waste it?" These questions require brutal honesty, if you hope to develop a greater sensitivity to how effectively you use your time, and allow it to be used by others. I hope this will stimulate your thinking around how you use time, and that in the week ahead you will feel empowered to improve your use of this precious non-renewable commodity called…TIME.
Do share your experiences with valuing time and time management by leaving a comment to this post. I would love to hear from you.
CONTACT COACH CHERYLL
Coach Cheryll Messam, CPC, ELI-MP, is a Certified Professional Life & Corporate Coach,  Energy Leadership Master Practitioner, and owner of YOU in Mind Jamaica, a personal and professional development company. Coach Cheryll helps local and international clients overcome their workplace, career management, job search, productivity, self-confidence and goal setting challenges.
Cheryll Messam, CPC, ELI-MP
Certified Professional Life & Corporate Coach
Energy Leadership Master Practitioner
You in Mind Jamaica – Your Ally for Excellence in Life & Work
Local clients: 876-357-6397 (Jamaica)
International clients: 954-762-7942 / Skype: cmessam2
Email: cheryll@youinmindjamaica.com (* Remember to include your  name and telephone number in your message)

*Office Hours: Coaching sessions & Consultations are done by phone or internet telephony e.g. Skype. Best time to call during weekdays is evenings 5 pm  – 10 pm EST, and on Saturdays 10 am – 5 pm.

PLEASE JOIN US
Website: https://youinmindjamaica.com/
Facebook: https://www.facebook.com/youinmindjamaica
LinkedIN: jm.linkedin.com/in/cheryllmessam/
Twitter: https://twitter.com/youinmindJA