So How Will You Cope?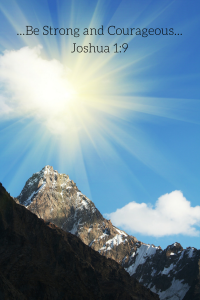 You know what? I found that last year 2014, I cried more than normal. I am not generally a crier. When I do, it doesn't even last long, which I find frustrating because there is a time and place for a good cry.  For me it is a connecter and a cleanser. It connects me with the reality of who I am. Yes, I get affected. Yes, I get impacted. Yes, I hurt and feel broken at times. It washes my system of the pent up, burgeoning, and negative emotions and restores me to safety emotionally. I found that during my vacation leave in December, I would cry more easily. But "Why all the tears?" you may wonder.  They were due to being bombarded with loads of awful news, and in particular, the suffering it brings on people, especially vulnerable people.
Last year at least six persons I knew well, passed away, some unexpectedly.  Already one has passed, days into this New Year, and from a serious and traumatizing illness.  My country Jamaica and other  Caribbean Countries experienced the devastating effects of the Chikungunya Virus.  Sections of West Africa battled with the deadly Ebola Virus and that battle continues.  Two hundred and thirty (230) girls were kidnapped in Nigeria. There were ongoing terrorist attacks from groups such as Boko Haram and ISIS. There were devastating natural disasters throughout the world, wars, and missing planes. Much of this with no closure for affected families. Bear in mind this is just a short list, but each item of news is way too heavy and speaks of profound suffering. The kind of suffering that makes you feel bad for feeling happy, if you know what I mean.
Yet you and I awakened this morning , and with that, is the mandate "Live!" But how? How will you cope with a new normal of news, events, personal experiences that constantly elicit fear, anger, anxiety, uncertainty, seemingly non-stop? Below I share a few thoughts.
Believe that you can withstand seasons of trouble and be ok. Remind yourself of the stories of others who live well and triumphantly, despite the great odds against them. Remind yourself of your own journey of triumph.  Reflect on those significant occasions when things looked bleak, but you pulled through just fine.  If you don't believe that it is possible for you to overcome great and extreme stressors, then you will not search for options and explore opportunities that will help you move forward positively.
Pay attention to your health and daily self-care. Your health is the platform on which you live, move and experience life. Your health is the equivalent of the ground on which you walk, and the earth in which the foundation to the dwelling in which you live is laid. You know what walking on un-even and broken ground is like on your body, and your progress, as you take each stride. You know what earthquakes do to homes and buildings.
HAVING A HARD TIME AT WORK?
CLICK HERE FOR OUR FREE E-REPORT
"The Seven Deadly Sins of the Professional"
Steal away habitually and think. The pace at which things are happening  to you, to your loved ones, to the economy in which you live, and throughout our world, is too much for anyone  to peacefully and lucidly process while engaging in daily routines.  The economy and its impact on your capacity to afford customary and necessary things, may be sufficiently a daunting challenge. However, the evident and increased threat to personal safety, signaled by local and international news, demands keen attention. Now is not the time to succumb to the understandable psychological defence and reflex mechanisms of denial, trivializing and minimizing otherwise jarring experiences, events and news. Now is the time to be alert, to think clearly about the things that touch and concern your life and your family and the environment in which you live; and then, based on your reflections, plan. Credible planning, effective planning, can't take place in noise and distraction. Our lives are filled with excessive noise and distractions. Make the time to have scheduled moments of isolation where you can think clearly about what is happening, and what you need to do about it, and why it is important for you to take action, to ensure the quality life you desire and deserve. Planning boosts confidence and triumphs fear.
Connect and re-connect in loving, giving-oriented ways with safe and solid people. The technology of our day, as well as the increasing scarcity, are forcing lives to interact and intersect, and not necessarily in healthy ways.  However, the times in which we live certainly underscore the need for collaboration to facilitate meaningful progress and achievement in almost all circumstances and topics you could think of. Still, you will need to be careful about who you collaborate with. The greater your connection with like-minded people and persons with similar value systems, the greater your success will be in your various personal and professional  activities.  This is because you will have a supportive network to tap into for the timely help,  and information that will be critical for you to keep up with the increasing pace of life. Make the time to maintain relationships with persons of goodwill among family members, friends, business associates and other contexts that you frequently access. Based on your responsibilities, you may genuinely  not have a lot of time to reach out to others; but if you truly value people, challenge yourself to show the persons in your life that they matter. It will mean that much more to them, that you took the time to connect and suppport them despite your busyness.
Stay grounded in your relationship with God.  The more you learn about and understand who God is, the more you understand who you are and your purpose in each day and in each relationship. Knowing the will of God for your life, and obeying it, will be a tremendous help in increasing your sense of clarity, security and purpose in the world.  This will in turn help you to quickly restore peace in your mind and heart even as life and the world continues to churn out anxious moments. How so? A growing vibrant relationship with God will remind you of your limitations. It will assure you that the Great God is well able to provide for you and your loved ones, way beyond your capacity, and in all aspects of human life. It will inform you of what you are responsible for and can and should take action on; and what you should accept and leave God to take care of, with quiet trust, based on God's impeccable track record in your life.
===============================================================================
Coach Cheryll Messam, CPC, ELI-MP, is a Certified Professional Life & Corporate Coach,  Energy Leadership Master Practitioner, and owner of YOU in Mind Jamaica, a personal and professional development company. Coach Cheryll helps local and international clients overcome their workplace, career management, job search, productivity, self-confidence and goal setting challenges.
CONTACT Coach Cheryll
Local clients: 876-357-6397 (Jamaica)
International clients: 954-762-7942 / Skype: cmessam2
Email: cheryll@youinmindjamaica.com