Looking for Career Satisfaction?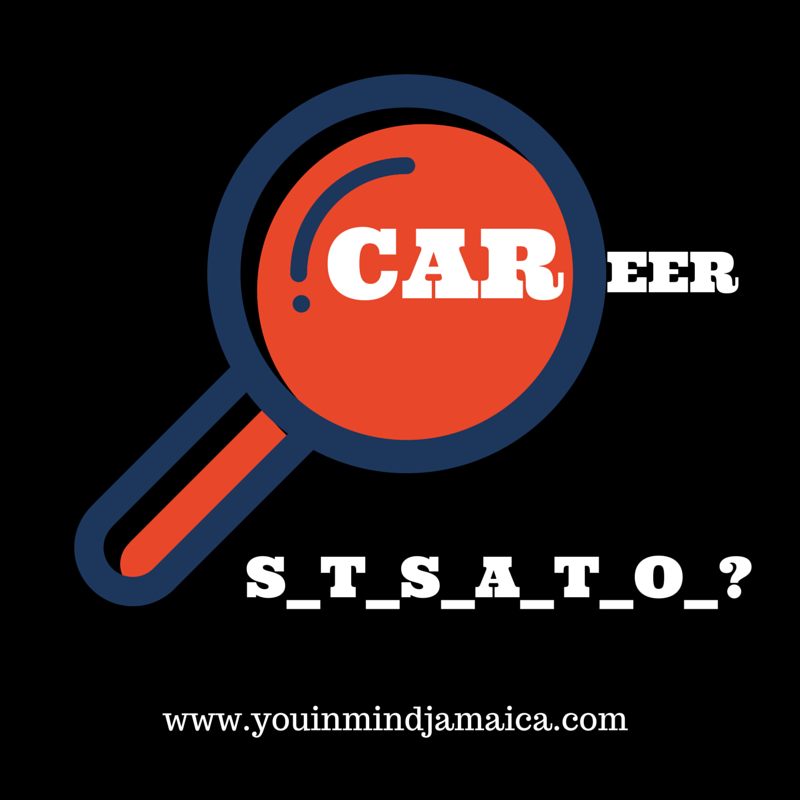 Over the last two weeks I'm happy to have experienced a spike in my coaching and other conversations with persons wanting to speak about Career Management. Some of my conversations were with university students who wished to be pre-emptive, if possible, from now, in strategizing to get the right job upon graduating. Other professionals wanted to figure out what doctoral programme to enrol in, given the changing nature of jobs and the threat of obsolescence to some professions. While others wanted to know how to strategize for greater influence within their current organization or figure out whether to move on. While other professionals wanted to leave traditional employment and do their own thing in a consultancy or other entrepreneurial venture, via traditional or online modes.
Common to all was the underlying theme, "Am I on/contemplating the right career path?" If you ever had the blessing of a Life Coaching session, then you know that the power of coaching is in...asking the right questions. So here are some questions that I would ask you in our sessions, and you can certainly ask yourself, to get clarity on what career path will maximize your satisfaction. Your career, and how it unfolds, is a significant life area, so please get a dedicated notebook (paper or online) and make notes of your answers. This will generate critical data for you. You can then review the data overtime to identify themes that will give you a clue about the factors and attributes that must be present in a career option to make you satisfied. You can also share the data with other knowledgeable persons in your network, and benefit from collective wisdom before making your career decisions.
1. What are your strong beliefs about how you should experience your work and work environment?

2. What do you have to offer the world in terms of skills, knowledge and experiences that energize you and cause you to be passionate?

3. What area(s) do you have expert status in i.e. 10,000 hours of knowledge/experience = 5 years (full-time hours)?

4. What don't you know enough about, but it greatly interests you?

5. What physical work environment makes you comfortable?

6. What personality types do you like to work with?

7. What kinds of people do you like to serve?

8. Which do you prefer to work with people, data or things?

9. How important is your career as a source of income?

10. Who is doing your dream job and what was his/her journey?

11. What are the industry & economic indicators on the outlook of the areas that interest you?

12. What price are you willing to pay to attain career satisfaction?
---
WANT MORE CAREER MANAGEMENT TIPS?
Click the link to add your name to our contact database and receive your free copy of our e-report: The Seven Deadly Sins of the Professional. 
WANT TO PAUSE AND ASSESS HOW LIFE IS GOING FOR YOU?
Click the link to add your name to our contact database and receive your free copy of our e-book: Life is Just for Living. So How Am I Doing?

CONTACT COACH CHERYLL
Coach Cheryll Messam, CPC, ELI-MP, is a Certified Professional Life & Corporate Coach,  Energy Leadership Master Practitioner, and owner of YOU in Mind Jamaica, a personal and professional development company. Coach Cheryll helps local and international clients overcome their workplace, career management, job search, productivity, self-confidence and goal setting challenges.
Cheryll Messam, CPC, ELI-MP
Certified Professional Life & Corporate Coach
Energy Leadership Master Practitioner
You in Mind Jamaica – Your Ally for Excellence in Life & Work
Local clients: 876-357-6397 (Jamaica)
International clients: 954-762-7942 / Skype: cmessam2
Email: cheryll@youinmindjamaica.com (* Remember to include your  name and telephone number in your message)

*Office Hours: Coaching sessions & Consultations are done by phone or internet telephony e.g. Skype. Best time to call during weekdays is evenings 5 pm  – 10 pm EST, and on Saturdays 10 am – 5 pm.
PLEASE JOIN US