How Would You Spend 30 Pieces of Silver?
by
Cheryll Messam
in Personal Development, Professional Development, Self-Mastery (Personal Leadership)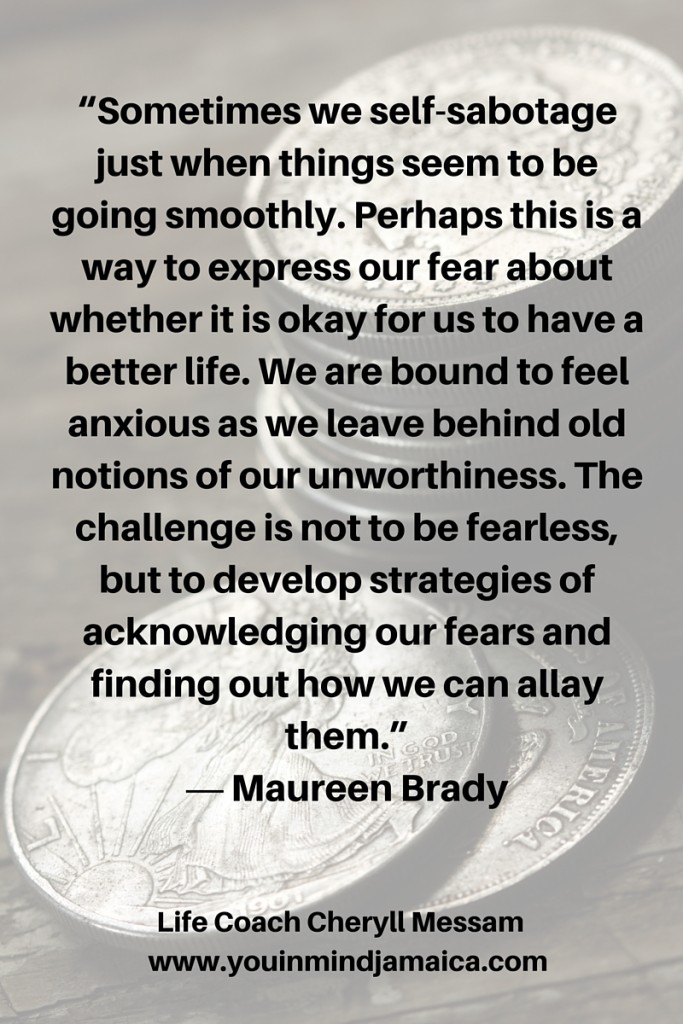 Perhaps you know that , during this Holy Week of the Easter Season, the typical focus for persons of Christian Faith is the suffering, death, burial and resurrection of Jesus Christ.  However there is a sub-theme of betrayal , which is an integral part of the story of Jesus Christ's life, death and resurrection. In his case, Jesus was betrayed and handed over to his enemies by one of his own disciples.  The price was thirty pieces of silver.
Sadly, betrayal features strongly in human relationships. We are at risk of experiencing  it at the workplace, in politics, among friends, and yes, even in marriage and the family system.  Betrayal is bad enough as it is, but it often comes with a sting or bad, and long lasting aftertaste, one very hard to get rid of. Often betrayal delivers a surprising blow, and usually by someone close.  Sometimes, that someone is you/me betraying self.
How do we undermine ourselves though?
How do we  create conditions for our own demise, be that sudden demise or the gradual and gentle eroding of healthy and beneficial relationships and circumstances?
Let's take a look at some ways in which we betray ourselves.
Tolerating – We betray ourselves when we knowingly put up with relationships and life circumstances, that we know violate our deeply held beliefs, with regard to how the significant areas of our lives should function.
Lack of Preparation – We betray ourselves when on the one hand we tell ourselves and others that we want a desired outcome which will greatly improve our lives, but on the other hand, we are careless and lethargic in researching and taking consistent action on what is required to achieve our desired goals. That includes getting appropriate and timely help.
Poor Self-worth – We betray ourselves when we  harbour the question of whether we are worth or deserving of positive and the best experiences in life,  and so hold back on the effort that would make us a winner, or turn down life enhancing opportunities thinking "That's not for me," "I could never do that." or " I could never have that."
Indiscipline – We betray ourselves when we make our emotions our master, allowing them to determine what is done, and when, rather than exercising the self-control over our appetites and inclinations, and taking personal responsibility for our lives, by doing the hard work of growing in our capacity to do-what-needs-to-be-done-when-it-needs-to-be-done-whether-we-like-it-or-not.
Unhealthy Boundaries – We betray ourselves when we fail to clarify for ourselves what is our clear responsibility in a given matter or relationship, and what is the responsibility of the other party(ies), and hold self and others accountable. In so doing, we bear false burdens , draining ourselves emotionally, financially, familialy, health wise,  socially and career-wise.
Unhealthy Lifestyle – We betray ourselves when we do not take care of our bodies, operating habitually with inadequate rest and relaxation, poor diet, insufficient exercise, and delayed health checks.
If none of this relates to you, and does not feature at all in your daily life, good for you. Please stay on your path and continue to live well. However, if you know that even one of these characteristics  is true of your life now, then you are making choices that will certainly erode the gains you have made in life, and make your efforts at success much harder.  Our self-sabotaging choices come from a mix of bad habits,  our upbringing,  societal values and culture, and various life experiences which have shaped our beliefs about  ourselves and what's possible for us, others and the world.
If any of these characteristics describes you, make a commitment to yourself to eliminate or master that area of your life so you can enjoy a full life, no longer setting up the conditions for your own demise, while speaking of success, yet all the while deceiving yourself and betraying yourself.
ABOUT CHERYLL MESSAM
Cheryll Messam, is a Personal & Professional Development Consultant, Life & Corporate Coach, Career Coach, Professional Resume Writer and LinkedIn Profile Writer. Through coaching, consultations, and training opportunities, Coach Cheryll  supports Professionals who wish to master or eliminate challenging workplace, interpersonal, productivity, self-confidence, and career issues or set and accomplish realistic goals.
CONTACT US TODAY!
Cheryll Messam, CPC, ELI-MP
Certified Professional Life & Corporate Coach
Energy Leadership Master Practitioner
You in Mind Jamaica – Your Ally for Excellence in Life & Work
876-357-6397 (Local clients, Jamaica)
954-762-7942 (International clients) / Skype: cmessam2
Email: cheryll@youinmindjamaica.comPLEASE JOIN US
Website: https://youinmindjamaica.com/
Facebook: https://www.facebook.com/youinmindjamaica
LinkedIN: jm.linkedin.com/in/cheryllmessam/
Twitter: https://twitter.com/youinmindJA