Asleep at Work
by
Cheryll Messam
in Career Management, Personal Development, Professional Development, Self-Mastery (Personal Leadership)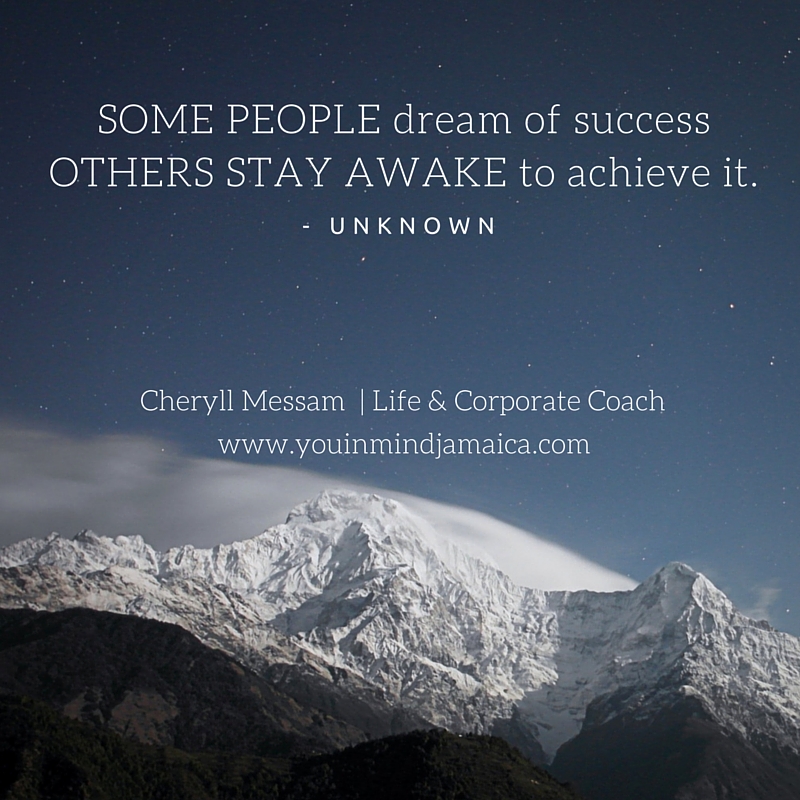 Dennis Nally, Chairman PriceWaterhouseCoopers International in "Addressing the Talent Challenge,"  notes that fifty-eight (58% ) percent of CEOs believe that the availability of key skills is a threat to business growth prospects   (http://www.pwc.com/gx/en/issues/talent/future-of-work.html ). Come May 2016, a new generation, born approximately 1995 -2012, will enter the workforce for the first time.  They are labelled by some as Generation Z . Among their distinctive qualities is that they have no sense of  'pre-internet;' and in addition, they will present a management challenge, as their work ethic, habits, perspectives, expectations, are vastly different from the generations already represented in the workforce.
Researchers and other experts are divided on the impact of automation on employment. Rachel Stephens, in her article "Robots at Work: The Economic Effects of Workplace Automation," September 2015, cites a  March 2015 paper titled "Robots at Work"  by Georg Graetz of Uppsala University and Guy Michaels of the London School of Economics (http://journalistsresource.org/ ). Stephens notes that the paper concentrates on the economic effects of industrial robots. One interesting finding was that based on the implementation of robots, workers improved their productivity, and added more value to the economy, across the 17 countries reviewed in the study. Contrast this with the likely impact of McDonald Europe's decision to install touch screen cashiers, and the growing trend by companies to install self-serve kiosks.
As global economies continue to falter, and with that continuous lay-offs by companies, free-lancing has become increasingly an attractive, if not necessary employment option. This, despite the absence of the all-important-health and other benefits, traditional workers and their families have depended on for decades. Bear in mind, that the freelance cohort is comprised of the unemployed, part-time employees and also full-time employees. Vivian Giang of the Business Insider, cites that according to a study conducted by  software company Intuit, by 2020 more than forty (40%) of American workers will be employed as freelancers, contractors or temp workers (http://www.businessinsider.com/americans-want-to-work-for-themselves-intuit-2013-3) .
It is only those asleep, or wilfully myopic in the labour market, who do not realize that work, and the workplace are rife with huge and growing issues. The issues of skills shortage; increasing use of automation in roles once exclusively held by employees; the changing attitudes and work habits of new entrants to the labour market; and the ongoing displacement of workers through layoffs and the lack of health care support, are but a few of the gritty issues that comprise the reality of the workplace today.
Are YOU present to these issues? Have you spent any credible time assessing your current work situation? Specifically, do you have a plan as to how you would respond if you 'God-forbid' were separated from your current job prematurely?
Now is the time to assess your employability and create a plan so that you stay in control of the management of your career, rather than hoping-and-praying that all-will-go-well with your current job. It may and it may not. However, being prepared is your number one strategy in combating any life challenge. Here are some actions that you can take immediately and over the next 30 days to begin to strengthen your employment and income position.
Update your resume, ensuring that it reflects the modern protocols of resume writing and is achievement focused instead of task focused. Only achievements speak to the value you added over your work history.
Apply for jobs at least once per year, just to see how responsive the market is to your skills and credentials.
Learn and practice networking skills online and offline. The greater your active network of likeminded professionals, the faster you will become aware of relevant career information, and be able to benefit quickly from opportunities to advance your career and increase your income.
Become masterful at using social media for networking purposes, especially LinkedIn. Take advantage of the readymade context and opportunities to be connected to like minded professionals worldwide. Your network is a major career and income power source.
Keep up to date with labour market trends locally and globally and adjust your skill set and experiences to match the demands of your industry and economy ASAP.
Shift from the narrow view of yourself as a specific kind of professional e.g. Lawyer, Accountant, Programmer, Teacher. Do a skills inventory and re-educate yourself as to your full skill set. Look at your skill set and do research and assess what jobs, and industries use your skill set. This will help you have more job search options and/or give you more ideas as to what additional certifications to pursue.
Research the free lance economy and assess to what extent your skill set is relevant. Experiment with it, as a way to supplement your current income.
Learn how to be emotionally skilful in order to manage your emotions well against workplace stressors
Set aside an emergency fund of at least 6 months income to hedge against involuntary job loss. You can do this by reducing expenses, and increasing your income by changing to a higher paying job, supplementing your income through freelance gigs, or pursuing entrepreneurship.
Bottom line don't be fast asleep at work. There is work to do. Take note. Take action.
---
Coach Cheryll Messam, CPC, ELI-MP, is a Certified Professional Life & Corporate Coach, Career Coach, Professional Resume Writer,  Professional LinkedIn Profile Writer, and owner of YOU in Mind Jamaica, a personal and professional development company. Coach Cheryll helps local and international clients look their best on paper and virtually via professionally written resumes andLinkedIn profiles. Through consultations or coaching sessions Cheryll helps her clients overcome their workplace, career management, job search, productivity, self-confidence and goal setting challenges.
Cheryll Messam, CPC, ELI-MP
Certified Professional Life & Corporate Coach
Energy Leadership Master Practitioner
You in Mind Jamaica – Your Ally for Excellence in Life & Work
Local clients: 876-357-6397 (Jamaica)
International clients: 954-762-7942 / Skype: cmessam2
Email: cheryll@youinmindjamaica.com
Website: www.youinmindjamaica.com
*Office Hours: Coaching sessions & Consultations are done by phone or internet telephony e.g. Skype. Best time to call during weekdays is evenings 5 pm  – 10 pm EST, and on Saturdays 10 am – 5 pm.