How Does Self-Confidence Boost Your Job Search or Career?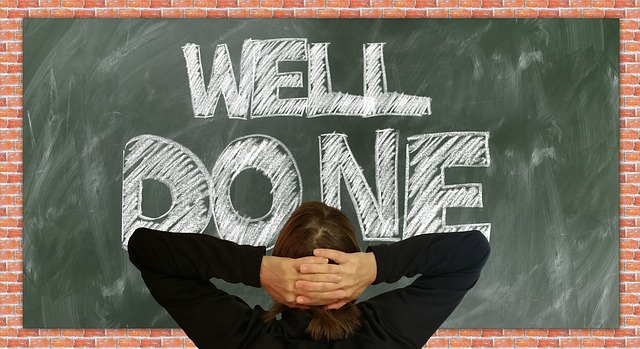 "Everybody  who cares about you, believes in you.
Make sure you are one of them!"
 – Unknown
Your best asset to drive your success in advancing in your chosen career or in finding a job, is your…SELF-CONFIDENCE. What is self-confidence? It is how you feel about your ability to accomplish a given matter. In other words, it is your answer to the question "Can I do it?" It can fluctuate from one activity to the next, throughout a given day. Self-Confidence is developed through experience. Therefore, for your self-confidence to improve, you must develop an action-orientation mindset. You must be doing things. For example, you must be learning new information, practicing in order to gain mastery, trying new things, taking risks, and acting on opportunities even when fearful or intimidated. In taking action, you gain accomplishments. Each accomplishment boosts your self-confidence, which in turn sets you up for major accomplishments. Each major accomplishment further boosts your self-confidence to an even greater degree. To advance in your career, your action orientation must focus on activities that are most relevant to your chosen career field.
You build self-confidence in your career mainly by your choices at work. As you work for others, you must identify how your role in the organization specifically contributes to the day-to-day operation of the organization and accomplishment of the organization's objectives. Most importantly, you must be able to quantify the value of your contribution to your organization over time. In addition, you must be able to clearly articulate that value either in an internal interview in pursuit of a promotion or an award within the organization. Likewise, if you are pursuing better career opportunities outside of your current organization, you must be able to clearly articulate to the interview panel, the value of your contribution to each relevant organization in your work history.
The best way to stay on top of this is to take the time to write down your accomplishments as they occur. Record how your actions created a solution, saved money, improved efficiency, added to the store of knowledge, expanded the variety of goods and services offered, increased sales, satisfied customers and/or enhanced the performance of staff. It is important to note, you can only have these kinds of experiences and reflection on your work history, if you are engaged in meaningful work. Sadly, not every organization engages employees in meaningful work. Not all work activities and job positions are…'valuable'. This means that it will be difficult for employees in those kinds of positions to be able to quantify how their activities contributed to the overall success of the organization. Your inability to identify how your role at work contributed to the organization achieving its objectives, will undermine your self-confidence. Therefore, it is your personal as well as professional responsibility, to re-position yourself within your organization or move to another organization in which you are engaged in meaningful, value adding, confidence boosting work.
The same is true while in university, you should thoughtfully select value adding subjects and extra-curricular activities which are highly relevant to your career of choice. Although recruiters understand that a recent graduate does not have a lot of work experience, they expect to see evidence that the subjects taken and projects you participated in were highly relevant to the job you are pursuing, and were achieved with excellent grades. Through your extra-curricular activities and your positions of responsibility, you demonstrate to a recruiter your ability to balance academics with social-service responsibilities, and you also demonstrate the quality of your interpersonal, administrative and leadership skills.
If you select the right activities in school and in your organization that are highly relevant to your career goals, and if you keep abreast of your accomplishments and can give clear examples of how they contributed to the success of the organization or equip you to contribute to the success of the next organization you wish to work at, you will be prepared to advance in your career. Preparation is an excellent booster of self-confidence. Begin today.
****
If this article has been valuable to you, why not use the share buttons and share it with members of your email and online community? And if you haven't done so already, please consider connecting with me on my 
Facebook Page
, 
LinkedIn
 and 
Twitter
. Looking forward to connecting with you too!
~Coach Cheryll
Cheryll Messam is a Personal & Professional Development Consultant, Life, Corporate & Career Coach, Professional Resume Writer and LinkedIn Profile Writer. She helps professionals overcome workplace, job hunting, career management, emotional intelligence, self-confidence challenges, as well as set and accomplish life & work goals. To learn more about our services click here and feel free to contact Cheryll via email: cheryll@youinmindjamaica.com or phone: 954-762-7404  (Int); 876-357-6397 (Local)

Looking forward to being Your Ally for Excellence in Life & Work as you are bound for your best year to date! BEGIN TODAY!