Energy Leadership Index – Online Attitudinal Assessment
by
Cheryll Messam
in Uncategorized
ARE YOU A PROFESSIONAL filled with anger and frustration, wanting to let it go and have a new attitude at work, but finding it very difficult?
Has the workplace taken its toll on you, leaving you with low to no energy or interest?
Do you dread going to work?
Does your stomach churn during the day?
Do you have frequent tension between you and your boss or colleagues?
Have you grown less productive but working longer hours?
Are you at work, wishing you were somewhere else?
Do you long for the days when you were happier?
Do you wish you could just snap-out-of-it and get back to being  you?
We recommend the Energy Leadership Index Assessment (ELI)!
The ELI provides a data driven and current picture of how well you are engaged and motivated in your professional as well as personal life. Your level of engagement influences your ability to lead yourself and others to desired outcomes. In addition, the assessment provides a framework to assist you in reading your own emotions and that of others,  as well as changing your thought patterns, in order to become re-invigorated in your daily life. The ELI helps you become more masterful in your interpersonal interactions. The great thing about the ELI is that it measures your attitude versus personality. Attitudes can change with new knowledge and new skills. However personality tends to be stable over time.
The ELI takes approximately 20 minutes to complete. Once you complete it, a report will be sent to your Life Coach who will arrange a phone/internet telephony e.g. Skype  appointment with you, to do the debrief.  During the debrief, your results will be explained in the context of a 7 point scale, with levels 1 – 2 representing the negative levels, and levels 3 – 7 representing the positive levels on the scale. You will have the opportunity during the debrief to reflect on  which levels show up in your  professional as well as personal life. The ELI takes approximately 20 minutes to complete. The debrief takes  1.5 to 2 hours.
How Else Will You Benefit from Taking the ELI?
Clients who take the ELI
Receive a framework by which to monitor their negative emotions, as well as the negative emotions of those around them. This enables thoughtful and strategic interactions with others, which produce greater harmony
Develop greater self-awareness and greater confidence in controlling their emotions
Understand more concretely how better life will be once they work on eliminating the causes of the negative emotions in their life
Receive clarity on what areas of their life they need to focus on so that they can live the quality life they desire and deserve.
 COST US $100.00
(Suggested Price $415.00)
CONTACT Coach Cheryll Today!
Coach Cheryll Messam, CPC, ELI-MP, is a Certified Professional Life & Corporate Coach,  Energy Leadership Master Practitioner, and owner of YOU in Mind Jamaica, a personal and professional development company. Coach Cheryll helps local and international clients overcome their workplace, career management, job search, productivity, self-confidence and goal setting challenges.
Cheryll Messam, CPC, ELI-MP
Certified Professional Life & Corporate Coach
Energy Leadership Master Practitioner
You in Mind Jamaica – Your Ally for Excellence in Life & Work
Local clients: 876-357-6397 (Jamaica)
International clients: 954-762-7942 / Skype: cmessam2
Email: cheryll@youinmindjamaica.com (* Remember to include your  name and telephone number in your message)

*Office Hours: Coaching sessions & Consultations are done by phone or internet telephony e.g. Skype. Best time to call during weekdays is evenings 5 pm  – 10 pm EST, and on Saturdays 10 am – 5 pm.

PLEASE JOIN US
Website: https://youinmindjamaica.com/
Facebook: https://www.facebook.com/youinmindjamaica
LinkedIN: jm.linkedin.com/in/cheryllmessam/
Twitter: https://twitter.com/youinmindJA

OTHER YOU IN MIND JAMAICA PRODUCTS & FREE DOWNLOADS

The Seven Deadly Sins of the Professional – Cheryll Messam, CPC, ELI-MP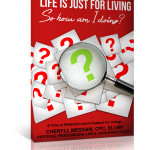 Life is Just for Living. So How Am I Doing – Cheryll Messam, CPC, ELI-MP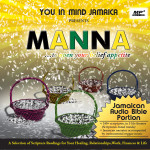 Try MANNA…Inspiration-Relaxation-Reggae – Cheryll Messam, CPC, ELI-MP






by