Time management
now browsing by tag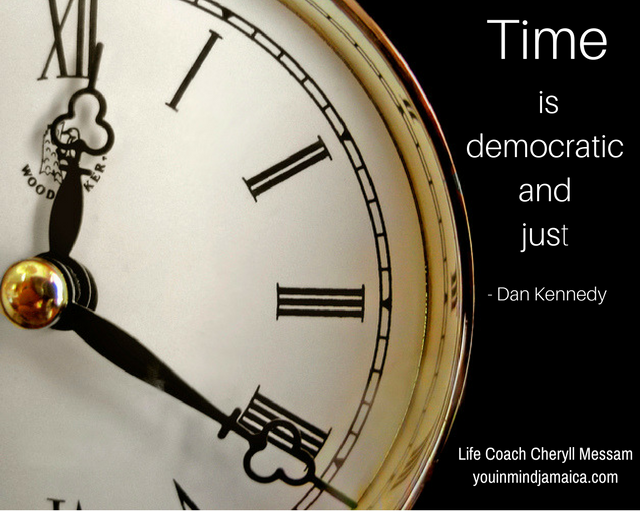 I hope you are doing well, I know we haven't connected by newsletter in a couple weeks. In fact, a client who is also a part of our YMJA Community observed that she thought I had unsubscribed her from our newsletter mailing list. If you began to think like that too, perish-the-thought. I have been thinking of you. Truth is, the Month of April has been challenging, with three car accidents, personal sickness, family sickness, and I just learned today that someone I met last week Saturday, died violently last night. April has been no joke, but I am coaching myself through it to clarity, sanity and serenity, and I am grateful to God for life and the grace to work through the challenges with a keen sense of hope.
This leads me to the subject of this post, I'd like to share with you today. I often advise my clients, as well as the young college students and graduates I also serve, "Live life with…urgency…not anxiety." I am confident that you know all the clichés about the importance of time, and why we should value it and how short life is, etc. Yet you may still struggle with Read the Rest…






by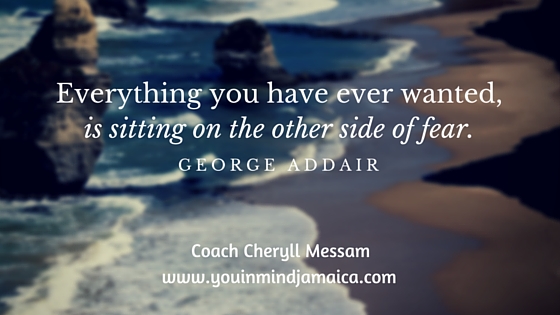 TODAY,  Saturday 31st October is Day #304 of 2015. After today, there are 61 days remaining in this year. For some of us this news is s-o-b-e-r-i-n-g. For others, its exciting and celebratory. Still for all of us, it is 61-days-of-blessed-OPPORTUNITY. What will we make of it? What fears are we willing to face up to in order to make the best use of this gift call Life, and the remaining 61 days of this year? What trivial pursuits are we willing to set aside?  What self-defeating attitudes are we willing to finally learn how to bring into subjection and render powerless?  Why? So we can proudly redeem the time, and revel in a year which finds us finishing s-t-r-o-n-g and gratified in our core that bellows Yes! I Did It! and Yes! My Life in 2015 Was Well Worth Living!?
Lot's of questions huh? Well I have one more  question for you, which I will come back to. First though,  I want to share with you this poem I was drawn to recently. Its graduation time and I was looking for a poem to inspire graduates and I found "It Couldn't Be Done!" by Edgar Albert Guest. I'd never heard of it and I thought it was perfect. And so I thought it worth sharing with you too.
It Couldn't Be Done
Somebody said that it couldn't be done
But he with a chuckle replied
That 'maybe it couldn't,' but he would be one
Who wouldn't say so till he'd tried.
So he buckled right in with the trace of a grin
On his face. If he worried he hid it.
He started to sing as he tackled the thing
That couldn't be done, and he did it!
Somebody scoffed: 'Oh, you'll never do that;
At least no one ever has done it; '
But he took off his coat and he took off his hat
And the first thing we knew he'd begun it.
With a lift of his chin and a bit of a grin,
Without any doubting or quiddit,
He started to sing as he tackled the thing
That couldn't be done, and he did it.
There are thousands to tell you it cannot be done,
There are thousands to prophesy failure,
There are thousands to point out to you one by one,
The dangers that wait to assail you.
But just buckle in with a bit of a grin,
Just take off your coat and go to it;
Just start in to sing as you tackle the thing
That 'cannot be done,' and you'll do it.
Edgar Albert Guest
Now my final question is "Somebody said it couldn't be done" and "Somebody scoffed "Oh you'll never do that!" Are you Somebody?
If your life would work better with support to finish the year strong or to begin preparing to make 2016 your best year to date, I am here to help. I will help you with clarity, strategy, accountability, non-judgement and celebration of your wins. I offer strategy consultations which are one-off 1 hour sessions which help you focus and get clarity on that energy draining issue you need to be resolved, or that goal you wish to set and begin working on. If you would benefit from greater support, I offer 4 session and 12 session coaching packages. If you have come to that state of intolerance of life-the-way-it-is, and you know you deserve and can achieve more, let's talk!  Reach out to me at cheryll@youinmindjamaica.com
---
WANT MORE CAREER MANAGEMENT TIPS?
Click the link to add your name to our contact database and receive your free copy of our e-report: The Seven Deadly Sins of the Professional. 
WANT TO PAUSE AND ASSESS HOW LIFE IS GOING FOR YOU?
Click the link to add your name to our contact database and receive your free copy of our e-book: Life is Just for Living. So How Am I Doing?

CONTACT COACH CHERYLL
Coach Cheryll Messam, CPC, ELI-MP, is a Certified Professional Life & Corporate Coach,  Energy Leadership Master Practitioner, and owner of YOU in Mind Jamaica, a personal and professional development company. Coach Cheryll helps local and international clients overcome their workplace, career management, job search, productivity, self-confidence and goal setting challenges.
Cheryll Messam, CPC, ELI-MP
Certified Professional Life & Corporate Coach
Energy Leadership Master Practitioner
You in Mind Jamaica – Your Ally for Excellence in Life & Work
Local clients: 876-357-6397 (Jamaica)
International clients: 954-762-7942 / Skype: cmessam2
Email: cheryll@youinmindjamaica.com (* Remember to include your  name and telephone number in your message)

*Office Hours: Coaching sessions & Consultations are done by phone or internet telephony e.g. Skype. Best time to call during weekdays is evenings 5 pm  – 10 pm EST, and on Saturdays 10 am – 5 pm.
PLEASE JOIN US






by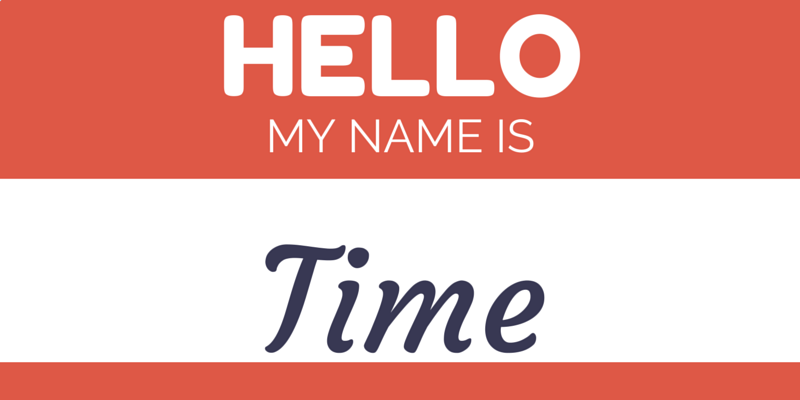 Truth be told, as I review the patterns in my life from childhood to present, left on my own without PURPOSE or ACCOUNTABILITY, alas I am a time waster. Sorry to say, but it is true. Somehow among the good habits and values that were instilled in me by my parents, and other caregivers at school and in my community, valuing time just never stuck in my consciousness. Happily I see the error of my ways, and do a much better job now of being intentional about reigning myself in, and ensuring that I use more and more of my time in ways that add value to my life, and show respect for other people's time. However, I don't do it without  structure and support. Below I share some principles with you, which have helped me increase my sensitivity towards valuing my time. Read the Rest…






by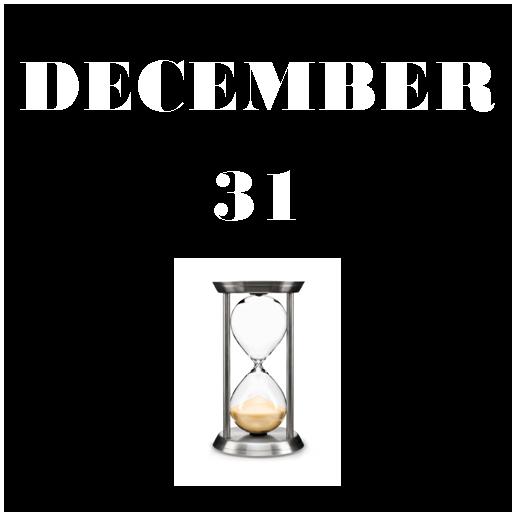 So Are You Ready to Lose Another Year of Your Life?  Here are some of the best strategies to ensure that happens.
Don't Value Your Own Time And Insist That Others Do The Same. When we know the value of our time especially the monetary value of our time, [ (Salary/2000 hrs, i.e. avg number of hrs worked annually) = Your Hourly Salary Rate; Hourly Rate/60 = Your Per Minute Salary Rate] we know how much each activity costs us…literally. If we wish to make progress in the significant areas of our lives (e.g. Personal Development, Financial, Health, Family, Love Relationships, Spiritual, Leisure, Career), we need to become disciplined  in consciously linking our activities to our goals in those significant areas. Knowing the value of our time empowers us to ask "What return will I get for spending my time on XYZ?" For example, if your time is valued at US$10 per minute and you find yourself with 30 mins of discretionary time = US $300 value, what would give you a better return on that US $300 you are about to spend…30 mins browsing Facebook or 30 mins reading on a topic that will enhance your professional skills? Read the Rest…






by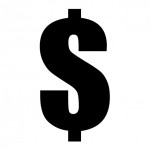 Do You Need More Money?
I hope you realize by now that the adage "Time is Money" is certainly not foolishness. Time provides you with opportunity to think, to choose, to be creative, to make strategic connections and to take action. Each of those activities are used daily by persons in excellent financial health to create and maintain wealth. So if you are serious about increasing your cash flow or improving your financial health; and you are ready to give yourself permission to be wealthy, rich, financially prosperous…whatever name you give it, then:
Develop a strong awareness about how you spend your time
Make a serious commitment to stop wasting time
Look for Time Stealers and eliminate them. BE RUTHLESS! Yes I mean it. That's what it will take to see the change in your income
Directly connect your use of time to activities that increase your income or cash flow

Read the Rest…






by