Personal Leadership
now browsing by tag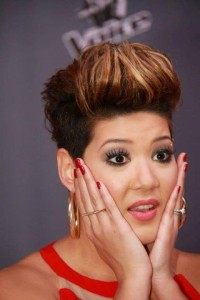 Dear Friends,
Below I share my facebook post of 18/12/2013 as I am moved to reflect on the significance of my fellow Jamaican Tessanne Chin's win of The Voice 2013.  Her win is a very emotional experience for me and I continue to think deeply about what it all means about "What is possible?" on a personal level, an individual level and at the societal level. I hope you are uplifted by my ponderings. ~Coach Cheryll
——————————————————————————————————————————-
Tessanne Chin's win of The Voice 2013 can only have lasting value if it inspires…each of us…to take action to be and do our best…and especially to finish our 'unfinished business' and thus impact our relationships, and circles of influence (i.e. friends, social/spiritual groups, and organizations/businesses) and our society for better. The power of 1 determined man/determined woman is unmistakeable and repetitive throughout history. Read the Rest…






by

Hi Friends,
Just taking the opportunity to share with you one of the most important bits of content that I have encountered in recent memory. This was shared today by a facebook friend as a journal post. I  just had to ask her for the privilege to use on my blog.  I believe she so beautifully demonstrates:
Bravery
Wonderful Values Integration
Resolve to Live at the Cause of Her Life vs the Effect of Her life
Self-Knowledge
Self-Mastery
These are all attributes that I wish for all my clients, and all people. We MUST develop our capacity to identify what we truly want for ourselves in every area of our lives. Having done that, we MUST be prepared to clearly articulate our position whenever appropriate. And We MUST stay the course, even when we receive the nod of disapproval from the groups we want desperately to like and accept us. Only then do we live AUTHENTICALLY and with SELF-MASTERY, and ultimately live free and content.
Do let me know what thoughts this post brings to your mind by leaving a comment. Would love to hear from you.
____________________________________________________________________________________________________________
C.A.D Wrote:
DAYS 117& 118: For years I have been hearing, "Do you have any songs? Why don't you go solo?", or "You're so marketable. Why aren't you 'out there'?", or "Are you an artiste? You look like one". All those inquiries and the pushing over the years have left me uneasy and at odds with myself, and I have been toying with the idea of a solo career for over a decade. Read the Rest…






by