Happy New Year
now browsing by tag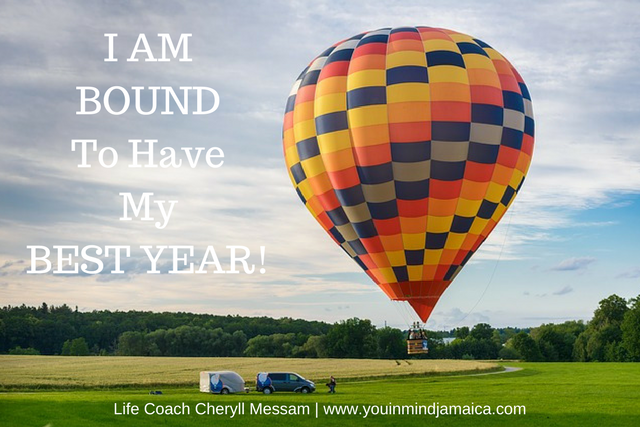 Personally accept that YOU can have the best year of your life to date, this very year. Without this core belief, you show up in your life as a victim, someone to whom things happen, not someone who makes [good] things happen for your own self.
Become clear about what you want in the significant areas of your life e.g. Self, Family, Love Relationship, Friendships, Career, Finances, Health, Spiritual, Fun & Enjoyment. Decide WHAT is important in the area and WHY it is important to you. Write down how life would be better if that goal was accomplished and your current reality.
Select the most important area of your life to start acting on. That would be the area which if corrected today would have the greatest positive impact on you overall.
Identify your constraints. Be honest with yourself about what holds you back from doing the things you need to do for your life, or doing them on time. Eliminating your constraints or managing them will greatly boost every effort you make in investing in the quality life you desire and deserve, this year.
Remind yourself daily/weekly of what this year means to you, and why. Many times we do not have what we need or want, because we lose sight of what we truly want.
Personal/Professional Development Planning
I use a tool called the Wheel of Life with my clients. It helps you to rate the significant areas of your life and give yourself a score for the level of satisfaction you are currently experiencing in each area of your life. It is an effective personal/professional development exercise that will give you snap shot about how you are feeling about the various areas of your life, and how you are feeling about one area in relation to the other areas. The Wheel of Life is quite useful at this time of year, especially with most of the year ahead of you.
Why is this helpful? Once you give yourself clear feedback on how you are feeling about your life right now, you have the basis of deciding what you need to work on to create the quality of life you wish for yourself.
Contact me at cheryll@youinmindjamaica.com if you wish to purchase a Wheel of Life Consultation. Clients have the option of a 30 min or 1 hour consultation by phone or internet e.g. Skype. And perhaps there are other ways I can support you in making this your best year to date, so feel free to visit our website and review our services at

International Clients Click Here!
Local Clients Click Here!
Looking forward to being your Ally for Excellence in Life & Work as you are bound for your best year to date! BEGIN!
---
Cheryll Messam, CPC,
ELI-MP
Consultant | Certified Professional Life, Corporate & Career Coach |Professional Resume Writer & LinkedIn Profile Writer
Energy Leadership Master Practitioner
Company: You in Mind Jamaica – Your Ally for Excellence in Life & Work
CONTACT US
Local clients: 876-357-6397
International clients: 954-762-7942
Skype: cmessam2
Google Hangouts w Cheryll
Email: cheryll@youinmindjamaica.com
Website: http://youinmindjamaica.com/






by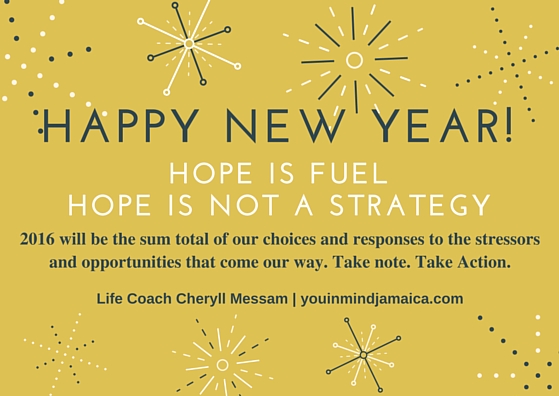 Given that in this one month, I experience two birthdays (It's a Jamaican thing. Strange but true of many. Ha-ha-hah!), and the celebration of Jesus' birth, and the eve of a New Year, I do a lot of reflecting at this time.
This morning was no different. I was led to reflect on the LOVE of GOD, and how very grateful I am to be alive at the end of another year of my life. And you know how you go from one thing to another in seconds…when you really should be concentrating on one thing? Well, next thing I knew, I was thinking of my Mother (deceased 2010) and a moment in which she loved me, so clearly. We weren't close, so thoughts of her are always significant to me.
---
I am embarrassed to tell you, that Once upon a time…when I was less than 10 years old, I used to steal tamarind ball sweets from the supermarket we shopped at as a family. I used to pinch a hole in the bag and take out a few. Sometimes, I would take the whole bag. I don't know how Mummy found out, but one day she caught me…after we left the supermarket. She took me back there, right away. Had me go to the manager and return the bag of tamarind balls…and explain why I was returning it, and.. apologize.
At first the manager couldn't understand what I was saying. She apparently thought I was offering her some tamarind balls. I really wanted to go with her interpretation, but a brief glance at Mummy verified that 'the piercing , threatening …look' was real. With fear, shame and tears, I explained myself to the manager. With her own glance at Mummy, I guess she felt sorry for me, and did the gracious "Ohh! That's ok!" and took the bag of remaining tamarind balls from me, and touched me reassuringly.
That's all I remember of that incident. Don't remember if Mummy said anything to me on my way home. She probably didn't. She studied drama and used it to good effect in her parenting of me and my brothers. What I can tell you is, from that day, I learned my lesson that stealing, dishonesty, deception (including self-deception), are not good things and that they weren't for me. To this day I am hyper against deception of any kind.
But that's not the reason I am sharing this story with you this New Year's Eve.
I'm approximately at the age she was when the incident happened. And I'm thinking of how hard it was for my Mummy to turn me in to that supermarket manager.
How she may have feared being judged by the manager for her quality of parenting . What she must have been thinking to herself as she stood there watching to ensure that I followed through on her instructions, and confess what I had done, and apologize for stealing. What she may have feared for my moral and character development, as a parent. Why would she steal? Why would she steal tamarind balls of all things when we have 2 tamarind trees at home; and she is eating them all the time; plus having them stewed and in drinks? It just doesn't make any sense!!! Whatever her thoughts and conflicting emotions and embarrassment, she-turned-me-in. I had began to harbour unhealthy ideas about life which needed correction. Mummy toughened up and she-turned-me-in.
What about you, though? Do you have some unhealthy ideas about life, or unhealthy relationships which need correction, if…you are to have the Prosperous 2016 that you desire and deserve? In what aspects of your life do you need to separate your strong emotional attachment, and take a tough decision and bring correction, so that your life can flourish, and be what it was meant to be, wholesome, healthy, joyful, productive, positively impactful, attracting new and satisfying experiences? I encourage you to set emotions aside, identify what's unhealthy in your life and holding you back, be courageous, and turn-it-in for a better life in 2016.
This New Year 2016 will reflect the sum total of our choices and responses to stressors as well as opportunities. Just like every other year. So take note. Take action and have a Happy New Year!
With You in Mind,
---
WANT CAREER MANAGEMENT TIPS?
Click the link to add your name to our contact database and receive your free copy of our e-report: The Seven Deadly Sins of the Professional. 
WANT TO PAUSE AND ASSESS HOW LIFE IS GOING FOR YOU?
Click the link to add your name to our contact database and receive your free copy of our e-book: Life is Just for Living. So How Am I Doing?

CONTACT COACH CHERYLL
Coach Cheryll Messam, CPC, ELI-MP, is a Certified Professional Life & Corporate Coach, Resume Writer, LinkedIn Profile Writer, and owner of YOU in Mind Jamaica, a personal and professional development company. Coach Cheryll helps local and international clients look their best on paper via professionally written resumes and LinkedIN profiles. Through consultations or coaching sessions Cheryll helps her clients overcome their workplace, career management, job search, productivity, self-confidence and goal setting challenges.
Cheryll Messam, CPC, ELI-MP
Certified Professional Life & Corporate Coach
Energy Leadership Master Practitioner
You in Mind Jamaica – Your Ally for Excellence in Life & Work
Local clients: 876-357-6397 (Jamaica)
International clients: 954-762-7942 / Skype: cmessam2
Email: cheryll@youinmindjamaica.com (* Remember to include your  name and telephone number in your message)

*Office Hours: Coaching sessions & Consultations are done by phone or internet telephony e.g. Skype. Best time to call during weekdays is evenings 5 pm  – 10 pm EST, and on Saturdays 10 am – 5 pm.
PLEASE JOIN US






by