Corporate Coach Cheryll Messam
now browsing by tag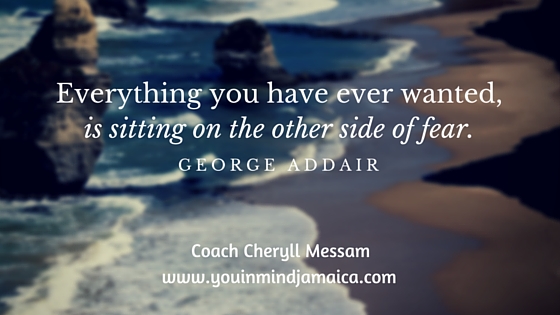 TODAY,  Saturday 31st October is Day #304 of 2015. After today, there are 61 days remaining in this year. For some of us this news is s-o-b-e-r-i-n-g. For others, its exciting and celebratory. Still for all of us, it is 61-days-of-blessed-OPPORTUNITY. What will we make of it? What fears are we willing to face up to in order to make the best use of this gift call Life, and the remaining 61 days of this year? What trivial pursuits are we willing to set aside?  What self-defeating attitudes are we willing to finally learn how to bring into subjection and render powerless?  Why? So we can proudly redeem the time, and revel in a year which finds us finishing s-t-r-o-n-g and gratified in our core that bellows Yes! I Did It! and Yes! My Life in 2015 Was Well Worth Living!?
Lot's of questions huh? Well I have one more  question for you, which I will come back to. First though,  I want to share with you this poem I was drawn to recently. Its graduation time and I was looking for a poem to inspire graduates and I found "It Couldn't Be Done!" by Edgar Albert Guest. I'd never heard of it and I thought it was perfect. And so I thought it worth sharing with you too.
It Couldn't Be Done
Somebody said that it couldn't be done
But he with a chuckle replied
That 'maybe it couldn't,' but he would be one
Who wouldn't say so till he'd tried.
So he buckled right in with the trace of a grin
On his face. If he worried he hid it.
He started to sing as he tackled the thing
That couldn't be done, and he did it!
Somebody scoffed: 'Oh, you'll never do that;
At least no one ever has done it; '
But he took off his coat and he took off his hat
And the first thing we knew he'd begun it.
With a lift of his chin and a bit of a grin,
Without any doubting or quiddit,
He started to sing as he tackled the thing
That couldn't be done, and he did it.
There are thousands to tell you it cannot be done,
There are thousands to prophesy failure,
There are thousands to point out to you one by one,
The dangers that wait to assail you.
But just buckle in with a bit of a grin,
Just take off your coat and go to it;
Just start in to sing as you tackle the thing
That 'cannot be done,' and you'll do it.
Edgar Albert Guest
Now my final question is "Somebody said it couldn't be done" and "Somebody scoffed "Oh you'll never do that!" Are you Somebody?
If your life would work better with support to finish the year strong or to begin preparing to make 2016 your best year to date, I am here to help. I will help you with clarity, strategy, accountability, non-judgement and celebration of your wins. I offer strategy consultations which are one-off 1 hour sessions which help you focus and get clarity on that energy draining issue you need to be resolved, or that goal you wish to set and begin working on. If you would benefit from greater support, I offer 4 session and 12 session coaching packages. If you have come to that state of intolerance of life-the-way-it-is, and you know you deserve and can achieve more, let's talk!  Reach out to me at cheryll@youinmindjamaica.com
---
WANT MORE CAREER MANAGEMENT TIPS?
Click the link to add your name to our contact database and receive your free copy of our e-report: The Seven Deadly Sins of the Professional. 
WANT TO PAUSE AND ASSESS HOW LIFE IS GOING FOR YOU?
Click the link to add your name to our contact database and receive your free copy of our e-book: Life is Just for Living. So How Am I Doing?

CONTACT COACH CHERYLL
Coach Cheryll Messam, CPC, ELI-MP, is a Certified Professional Life & Corporate Coach,  Energy Leadership Master Practitioner, and owner of YOU in Mind Jamaica, a personal and professional development company. Coach Cheryll helps local and international clients overcome their workplace, career management, job search, productivity, self-confidence and goal setting challenges.
Cheryll Messam, CPC, ELI-MP
Certified Professional Life & Corporate Coach
Energy Leadership Master Practitioner
You in Mind Jamaica – Your Ally for Excellence in Life & Work
Local clients: 876-357-6397 (Jamaica)
International clients: 954-762-7942 / Skype: cmessam2
Email: cheryll@youinmindjamaica.com (* Remember to include your  name and telephone number in your message)

*Office Hours: Coaching sessions & Consultations are done by phone or internet telephony e.g. Skype. Best time to call during weekdays is evenings 5 pm  – 10 pm EST, and on Saturdays 10 am – 5 pm.
PLEASE JOIN US






by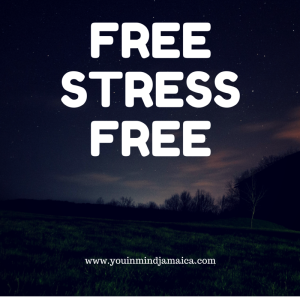 The American Lung Association has created a truly EXCELLENT resource, and I must must must share it with you!!! It is a handout entitled 52 Proven Stress Reducers. The first 10 tips are listed below and the link to download the complete handout follows. As your Coach, I do hope you will take-note-and-take-action, today. I know I will. I have a couple favourites in this list that will guide my own life and ongoing personal growth. I share the main ones with you.
17. Say "No" to extra projects, invitations, and social activities you don't have time or energy for. It takes practice, self-respect, and a belief that everyone, every day, needs quiet time to relax and to be alone.

19. Turn "needs" into preferences. Our basic physical needs are food, water, and keeping warm. Everything else is a preference. Don't get attached to preferences.

42. Stop negative self-talk: "I'm too old." Make it positive: "I've learned from life."

51. Forgive people and events. Accept that we live in an imperfect world.






by