EBOLA – Can I Get You to Take It Seriously…TODAY?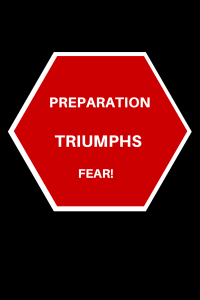 Dear Friends of YOU in Mind Jamaica,
By now you would have heard of the Ebola global health crisis. In addition, you would have heard that it is now beyond the African Continent… now in Spain, now in the USA and therefore next door those based in the Caribbean. In sum, MY BURNING IMPERATIVE is to get every person (my family, friends, church family, co-workers, business associates, clients, strangers) within my reach and sphere of influence, in person, or via the internet to:
• To take the threat of Ebola seriously
• To push past feelings of fear and overwhelm and denial of the Ebola threat
• To conduct personal research and get a good understanding of the disease, transmission, and protection
• To urgently have an intentional family meeting and discuss your Ebola Protection Strategy
• To take action NOW to set aside items that can be used for personal protection and that of your family
• To understand that preparation now, will reduce feelings of fear and helplessness and will increase confidence and ultimate victory over the spread of Ebola

With that in mind, I have been calling  and reaching out to members of my family, personal and professional network and raising awareness that they need to TAKE-ACTION-TODAY. Timely preparation is key for victory over Ebola infection and transmission. I have also turned my attention back to my personal informal blog i.e. wisdomatwork.wordpress.com and have created a number of posts to educate readers on Protection and General Information about the Virus. I urge you to BE INFORMED and to prepare from now. Please see the Ebola articles below.
If you prepare and Ebola does not come to your area, that is wonderful. We give God Thanks! However, if it does come to your country and/or neighbourhood, you would have given yourself and your loved ones a fighting chance! Please have a look at the blog posts. I am confident that they will give you:
• A fundamental understanding of Ebola
• Ideas on how to protect yourself and family from infection by strategically stocking up on specific items + changing habits such as using proper hand washing techniques, as of now
I will be updating the posts on the blog as I get more credible information. So if you think the information is credible and important, please bookmark the blog and revisit from time to time and also share with others you think will benefit.
HOW TO PROTECT YOURSELF FROM EBOLA INFECTION (Practical actions you can take starting now)
http://wisdomatwork.wordpress.com/2014/10/18/what-will-you-do-for-protection-against-ebola/
EBOLA FYI -A listing of articles on Ebola arranged by sub-headings (Continuously updated)
Be sure to read the Survivor Stories especially on Guinea and Nigeria. Therein lies our Hope and why we need to BE PREPARED.
http://wisdomatwork.wordpress.com/2014/10/19/ebola-fyi/
EBOLA PROTECTIVE SUIT – Will help you understand the first blog post above on protection. Illustrates why you need to protect your body, how, and the function of each part of the suit.
http://wisdomatwork.wordpress.com/2014/10/20/protective-ebola-suit-labeled/
Come let's fight the spread of Ebola by looking out for each other. TEAM WORK. COMMUNITY ACTION. VITAL!
PREPARATION BOOSTS CONFIDENCE AND TRIUMPHS FEAR AND OVERWHELM
BE PREPARED!
With YOU in Mind,
~Coach Cheryll

About Cheryll Messam
http://youinmindjamaica.com/cheryll-messam/
Testimonials
http://youinmindjamaica.com/testimonials/
PLEASE JOIN US
Email: cheryll@youinmindjamaica.com
Website: http://youinmindjamaica.com/
Blog: http://youinmindjamaica.com/category/youinmindblog/
Facebook: https://www.facebook.com/youinmindjamaica
Linked in: jm.linkedin.com/in/cheryllmessam
Twitter: https://twitter.com/youinmindJA






by